Events are time markers stored alongside data which allow you to quickly navigate to points of interest in a file. It is possible to export the event information from a MWI file for use in external applications or custom analysis.
To do this, go to the File menu in any analysis application or BioLab and select Export Events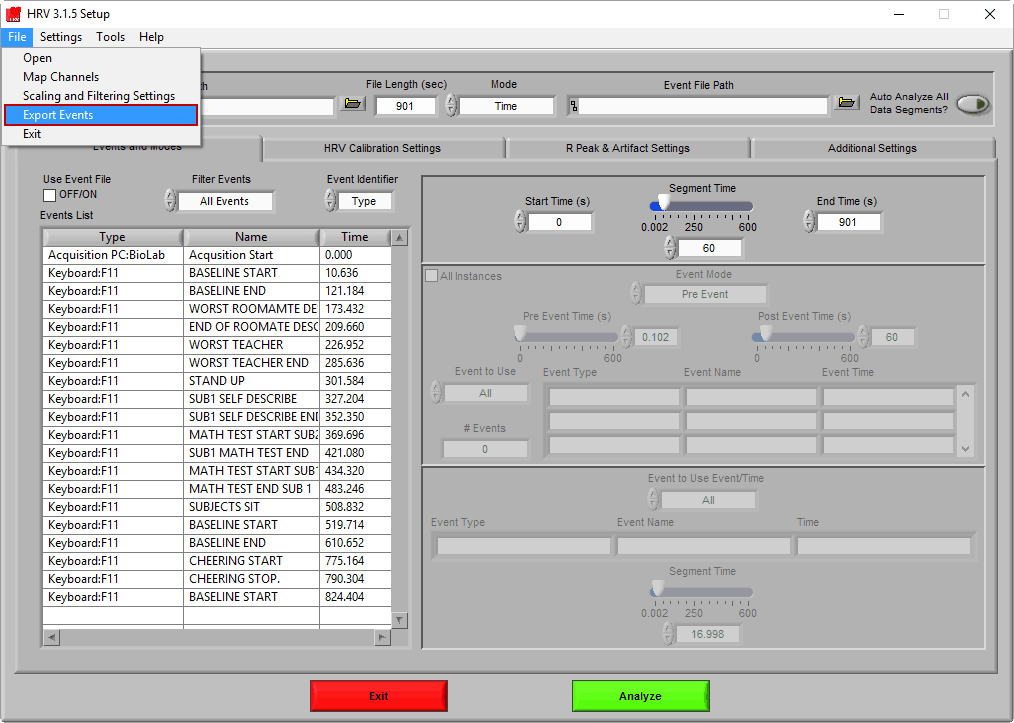 The event file exported is in the format of the older MindWare Event File which was output by BioLab 3.0 and earlier, which is detailed in this article.