Join us on the 9th of May for a free webinar on the BioLab acquisition software hosted by Eric Morgan. This webinar is the second entry in a series intended to discuss the features of BioLab in-depth. The webinar will last 1 hour with the first 45 minutes featuring a walk-through of the remaining configuration elements in BioLab with a focus on events, and the remaining 15 minutes for open Q&A. To get the most out of this webinar, view Part 1 which can be found on our YouTube page and support site, prior to attending.
The topics we'll cover in the 45 minute walk-through include:
• How to effectively use events to improve data analysis
• Data display settings
• Audio/Video recording
• Trending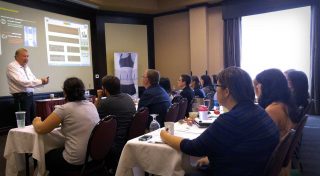 The MindWare Impedance Cardiography Seminar and Workshop will provide attendees with a scientific understanding of the origins of the measurement, its quantification, and interpretation. It provides a unique blend of science and real-world scenarios with caveats of determining this important component of autonomic function. Attendees will learn how to acquire the requisite physiologic measures, use best techniques for placement of electrodes, and understand what constitutes usable versus unusable data.
This seminar will be valuable for entry-level through well-seasoned researchers and provides a great opportunity to meet and discuss research with fellow attendees. In past seminars, this has developed new friendships and collaborations.