Issue
Error -50808 is related to USB communications and only affects the BioNex platform or Wireless Data Center. This error results from the system reporting a USB transaction error. According to Intel, a transaction error is any error that caused the host controller to think that the transfer did not complete successfully. USB transaction errors can be caused by issues with the host controller, device, or cable and are not necessarily specific to the MindWare data acquisition hardware. Some host controllers are more susceptible to these errors than others.
The error can occur when the data acquisition hardware has been used for a while, but could take anywhere from 30 minutes to a few days for the device to fail. When it occurs, you will receive the following error message: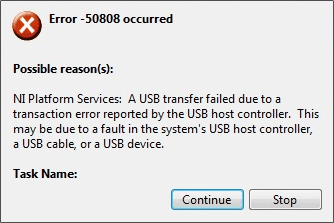 Note: Older versions of BioLab may report error -50405 instead
---
Solution
To fix this, try each of the following:
Disconnect USB cable, and then reconnect it
Remove power from the BioNex or Wireless Data Center (using the power switch), and then turn it back on
In Windows Device Manager, disable and then re-enable the data acquisition device
Disabling and Re-enabling the Data Acquisition Device
First, launch the device manager in Windows. Then, expand the section labeled Data Acquisiton Devices to reveal the USB DAQ entry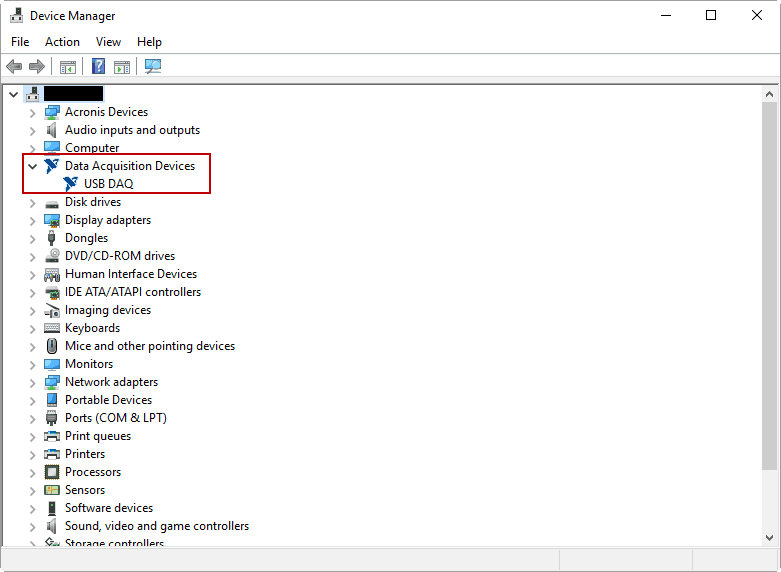 Right-click it and select Disable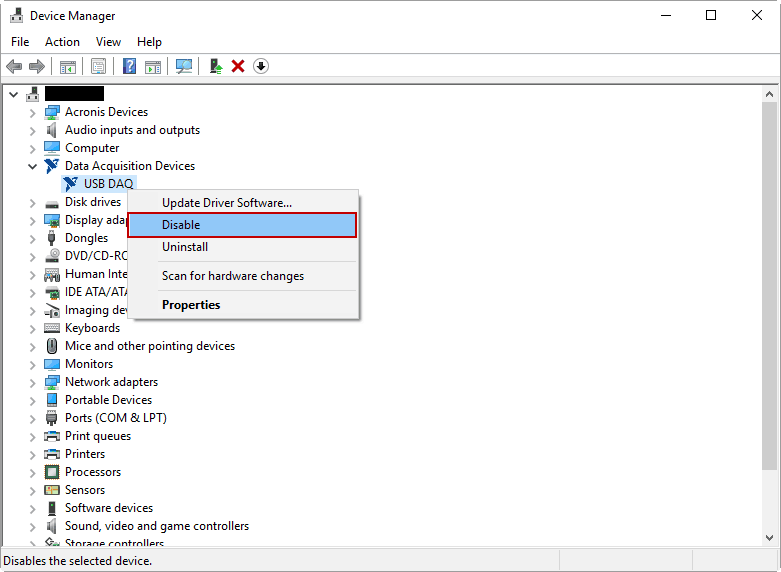 When prompted, confirm that you really do want to disable it. Then right-click again and choose Enable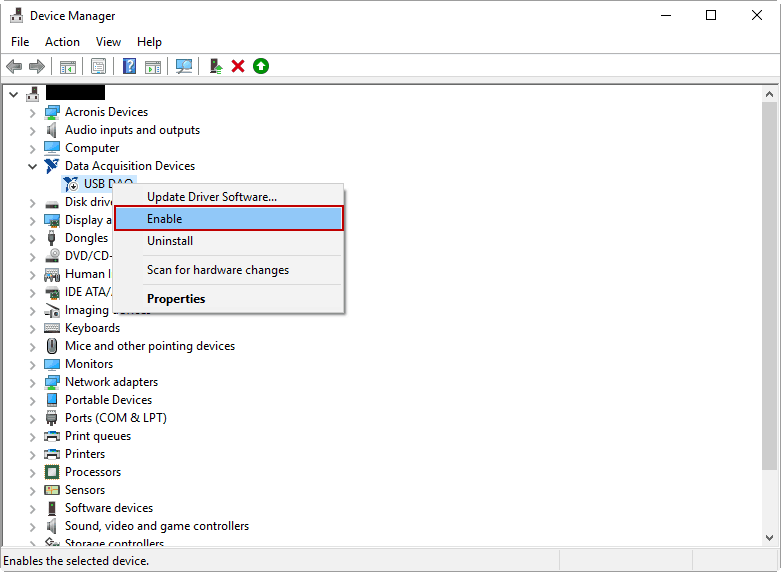 Then try collecting data in BioLab again.
---
Error Prevention
To improve transaction reliability, you could:
Use a shorter USB cable
Eliminate USB hubs or extenders between the host and device
When necessary, only use powered USB hubs
Try connecting the device to a different host controller