Select analysis version to view the applicable content:
Event files contain timing information for all events captured during data acquisition. They are automatically created as a companion file to the data file (.mw) in BioLab 3.0. However, if you are analyzing a non-MindWare data file, this file will not automatically exist. If you would like to analyze based on events with this file, you will need to create an event file. This article details how to create one manually, and how to use it in the analysis applications. For further details on the event file format, see this article.
Note: MWX/MWI files created by BioLab 3.1 contain event information within them, and do not require the MindWare Event file.
Note: Relative Time event files are only supported by analysis applications version 3.2 and greater.
---
Creating an Event File
Attached to this article is a template text file which can be used as a starting point when creating your own MindWare event files. This file can be modified using any text editor, but using a spreadsheet editor such as Excel can help ensure that the tab delimiters are properly used between columns. The following is an example of how to use Excel to do this:
First open Excel and navigate to the Event File template. Opening this file will launch the Text Import Wizard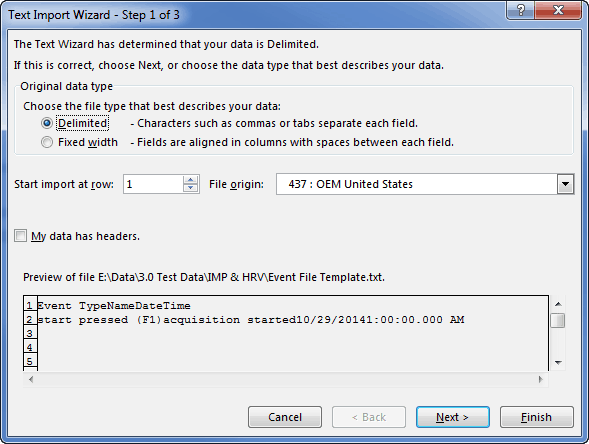 Excel will recognize that the file is delimited, and in step 2 ensure that "Tab" has been detected as the delimiter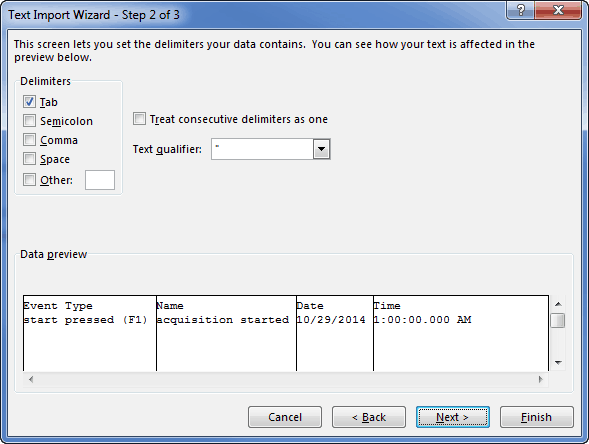 In Step 3, import each of the columns as Text as to not alter the formatting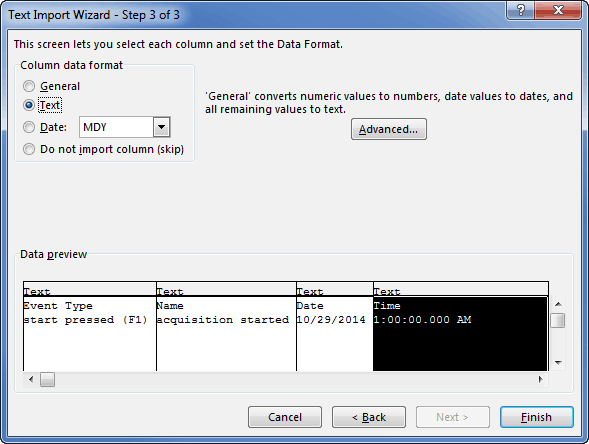 Once the Text Import Wizard is complete, you can now edit your columns of data in the spreadsheet without needing to worry about column delimiters. When you are finished adding events, go to File>>Save As and ensure that Text (Tab Delimited) has been chosen as the file type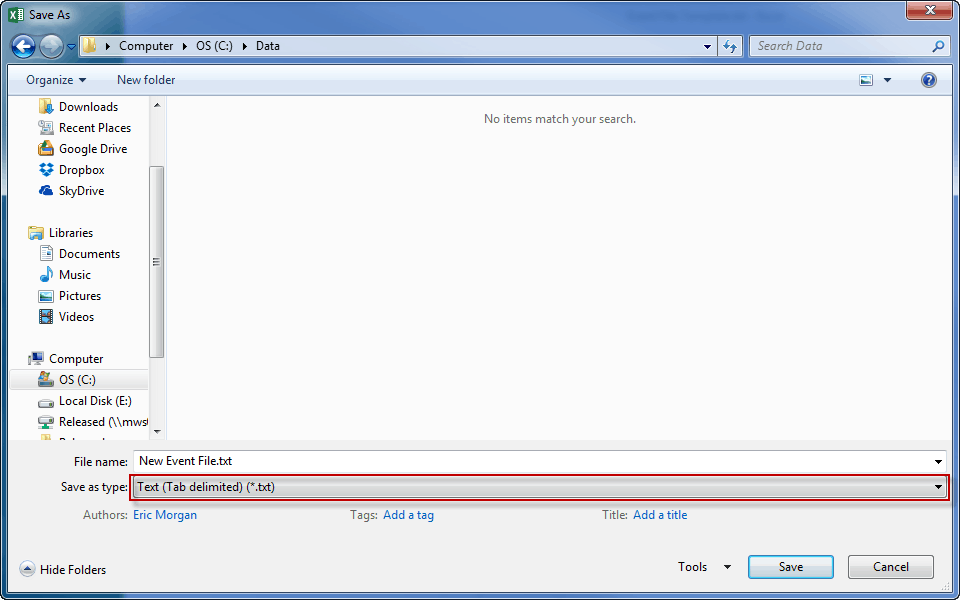 ---
Using an Event File for Analysis
All MindWare analysis applications in the 3.x series allow the selection of an event file for event-based analysis. To select an event file, you must first open the corresponding data file. Once the data file is opened, browse to the event file using the folder button on the Event File Path control.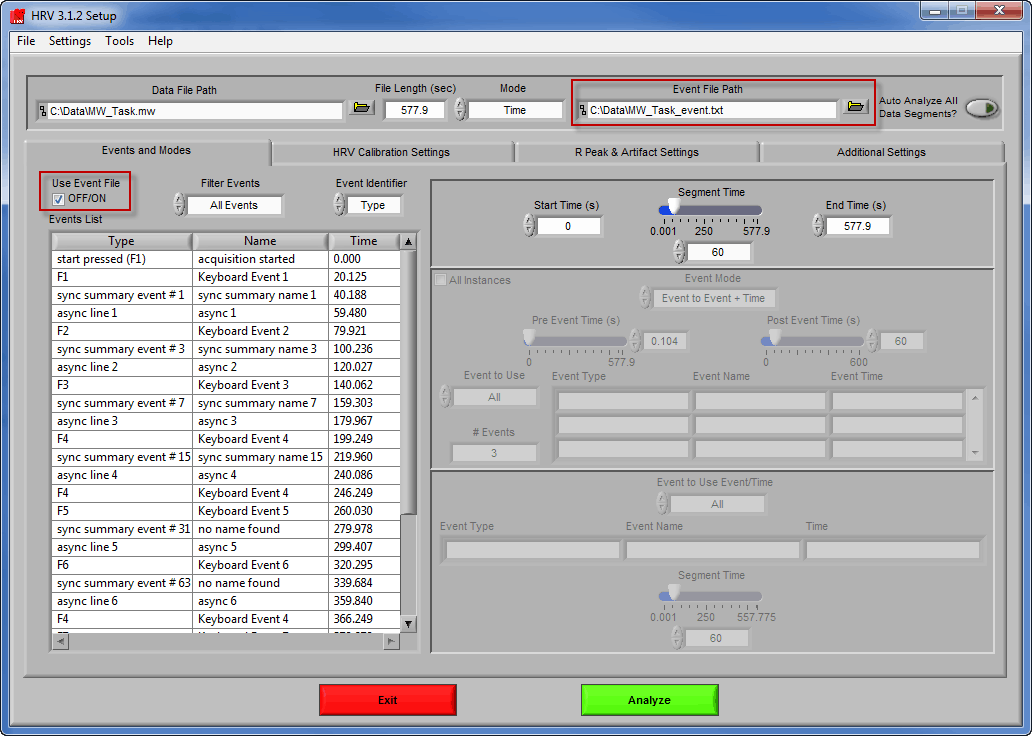 Ensure that Use Event File is checked, and the Events List should populate with the events from the event file. These events can now be used to index to specific times in the data file for analysis purposes.
To select a MindWare event file for use in the analysis application, follow the instructions in this manual.
Note: The HRV manual is linked, but the process is the same for all analysis applications.