The license manager contains your serial number and licensing information. With it, you can verify your currently-licensed applications, upgrade eligibility expiration, and generate a license string to start the upgrade process.
In the event that you want to upgrade your analysis applications, you will need to open the license manager to retrieve your serial number and current license string. Once you have these two pieces of information then you will need to send them to your MindWare sales representative. After your payment is processed then you will receive a new license string to apply using the License Manager that will enable you to use your new software.
The latest version of the License Manager is always available from the Software Downloads page. This article assumes you already have it installed.
The License Manager is typically located at Start -> All Programs -> MindWare -> MindWare License Manager
Locating your Serial Number
Start the License Manager
Your serial number will be displayed in the box highlighted red below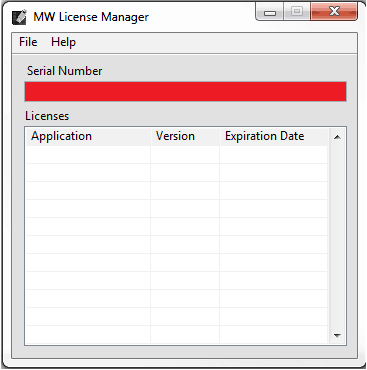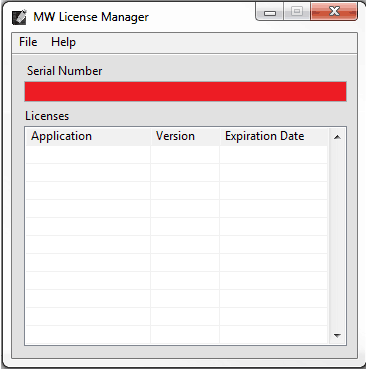 Generating a License String to Send to MindWare
Start the License Manager
Go to File -> Current License
Copy the encoded license string from the box highlighted in red below and paste it into an email to your MindWare representative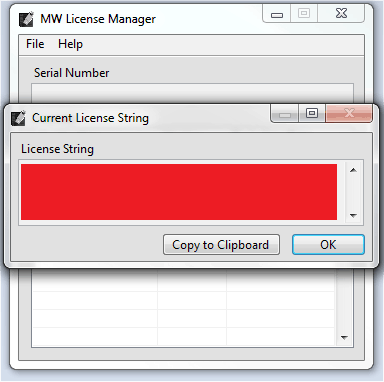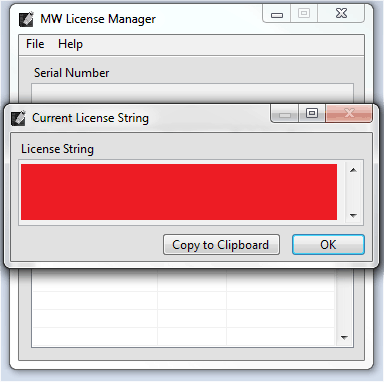 Updating a License String
After a MindWare representative has provided you with a new license string, use this process to update your license key.
Copy the new license string provided by your MindWare representative to the clipboard, including the equal signs at the start and end
Start the License Manager
Verify that the serial number for the key reported by the License Manager matches the serial number provided with the new license string
Go to File -> Update License
Paste the new license string into the Update Licenses window and press OK.
The License Manager will report that the update succeeded or an error if there was an error in the string or the serial numbers did not match. If the serial numbers match and the string was unaltered but the update does not succeed, contact your MindWare representative or open a support case so we can investigate the issue.