If you're unable to see the top or bottom of your application, then you may have the Scaling setting set too high.
Example of Top missing

Example of Bottom missing

Steps to Resolve this Issue:
1. Right click on the Desktop and select Display Settings.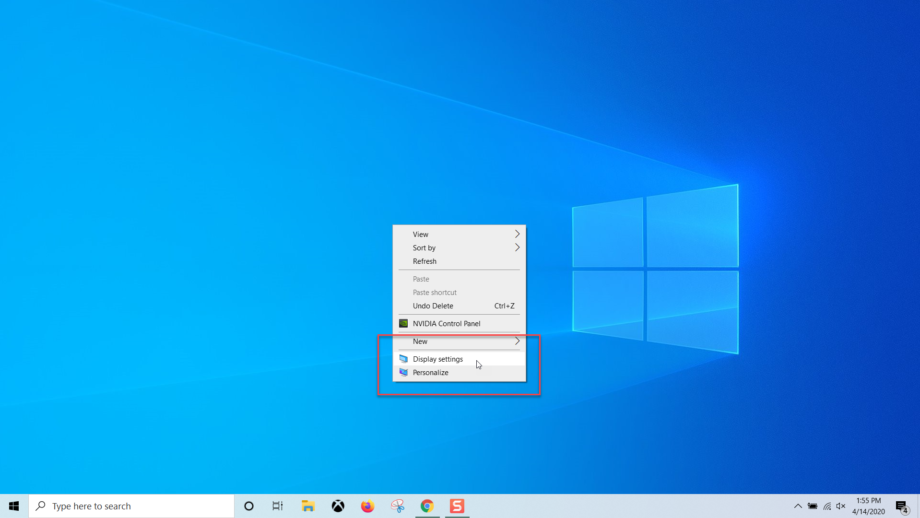 2. In Display Settings, change your Scaling to 125% or 100%.