When Noldus Observer XT is used in conjunction with BioLab for data collection, it is possible to export observational markers from Observer to use for analysis in the MindWare analysis applications, allowing for a more consistent and seamless analysis strategy when using both applications. This data will come into the MindWare analysis applications as event markers so that data can be segmented based on these observations.
---
Exporting Observation Data from Noldus Observer XT
To export observational data from Noldus, first open the project containing the observation. Next, go to File>>Export>>Observational Data…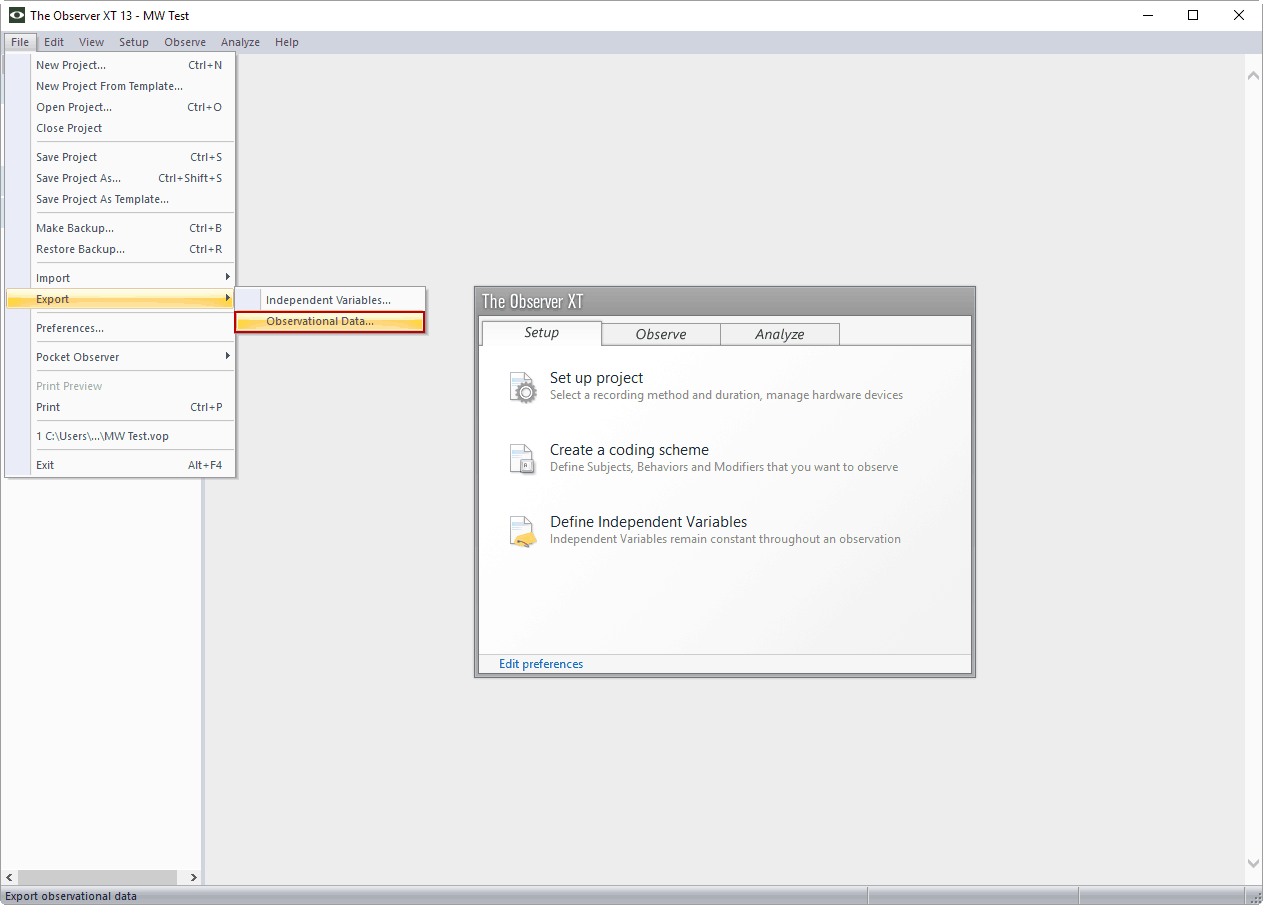 From the next screen, choose Other software. MindWare analysis applications can only read the text-based observational data output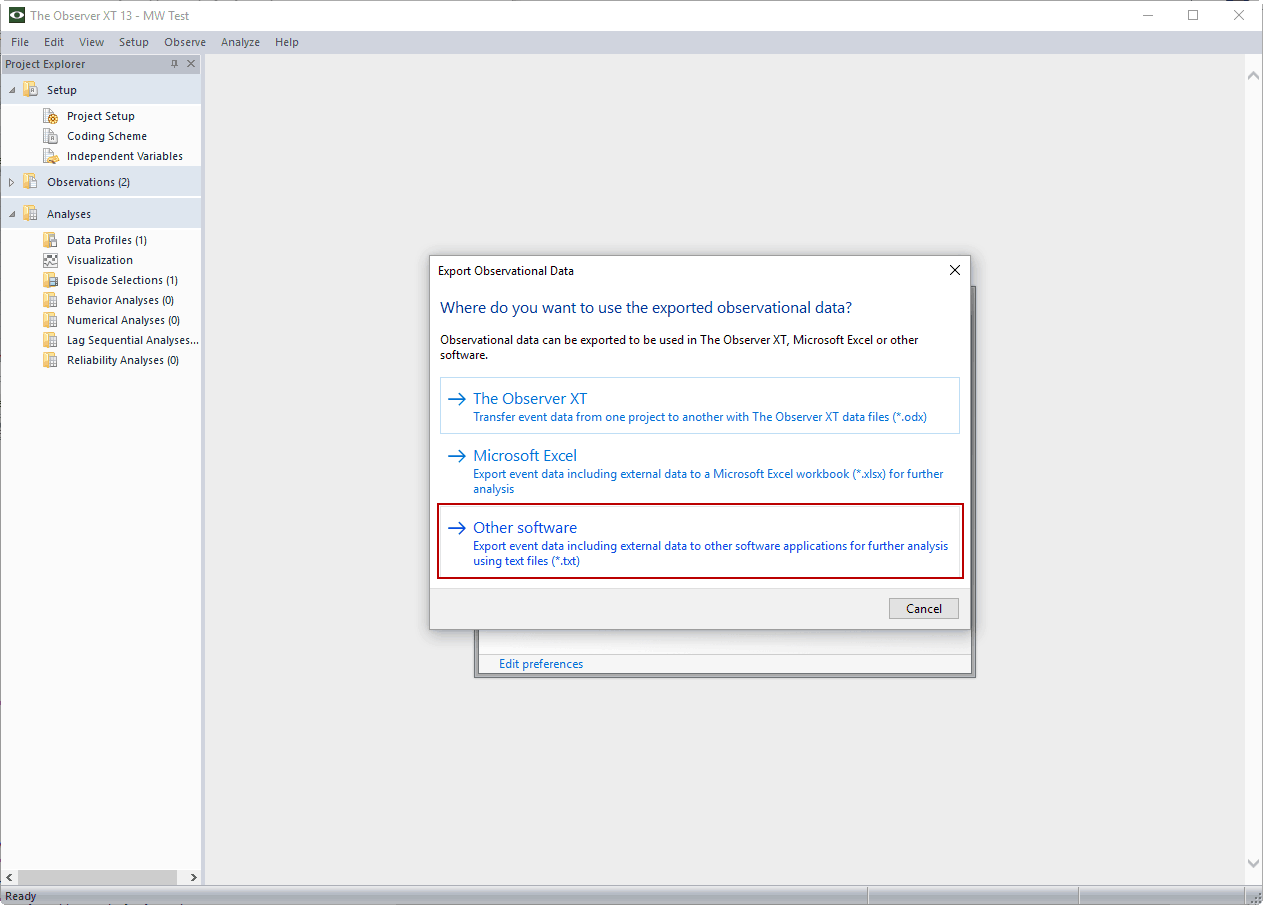 Next, ensure that your observation is selected for export, and leave the List Separator as a Semicolon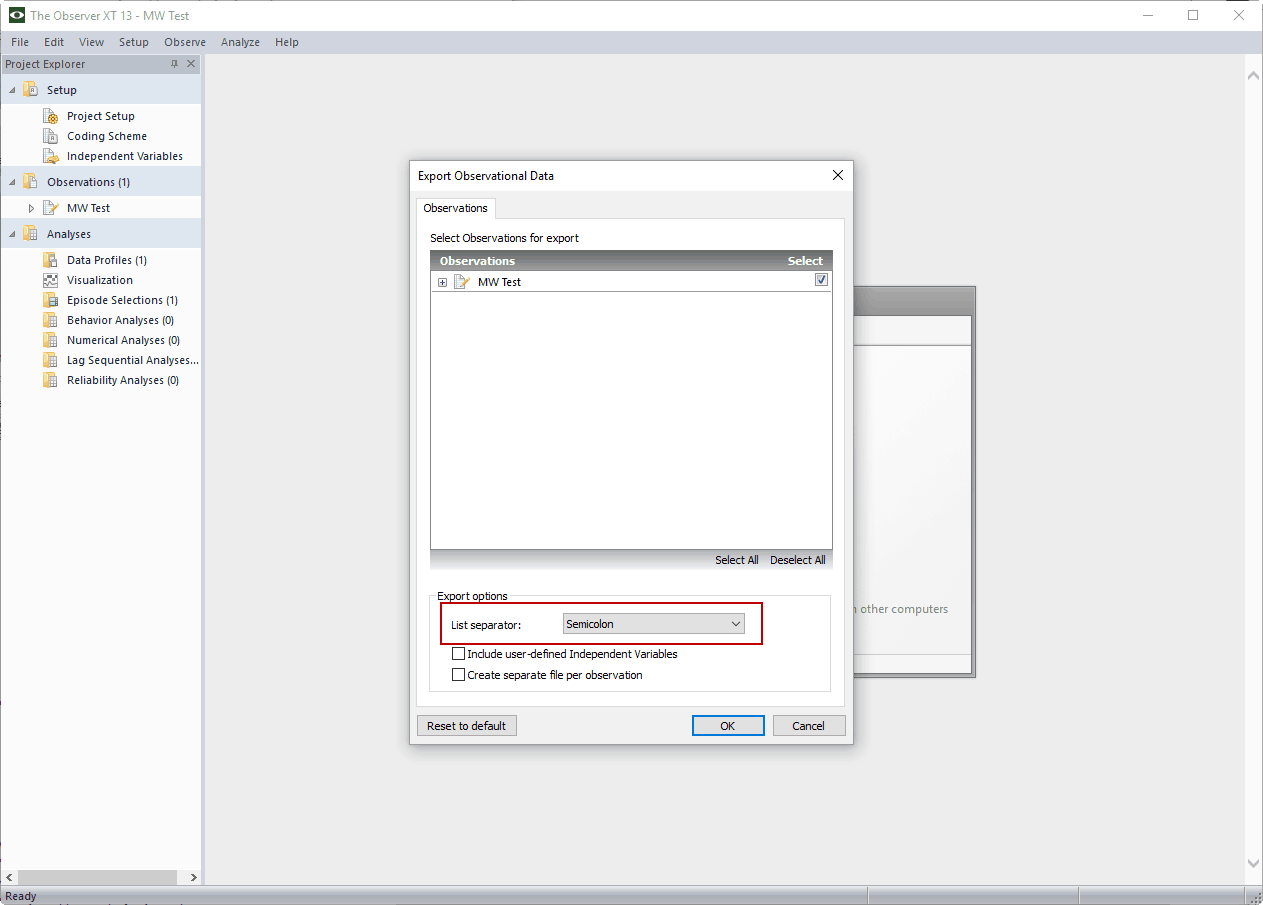 Choose an appropriate file name, and save the file to the appropriate location. There is not a specific location it needs to be saved in, as you can navigate to it from the MindWare analysis application.
For more detailed information on exporting observational data, including the specific format in which data is output, please see the Noldus Observer XT Manual.
---
Reading Observational Data in MindWare
Now that the observational data has been exported to a text file, it can be read into the analysis application of your choice to analyze physiology based on the observations. HRV is used in this example, but the process is the same regardless of which application you are using.
Start by launching the application, selecting your data file, and mapping your channels. On the Setup screen, press the Browse button on the Event File Path in the upper right hand corner: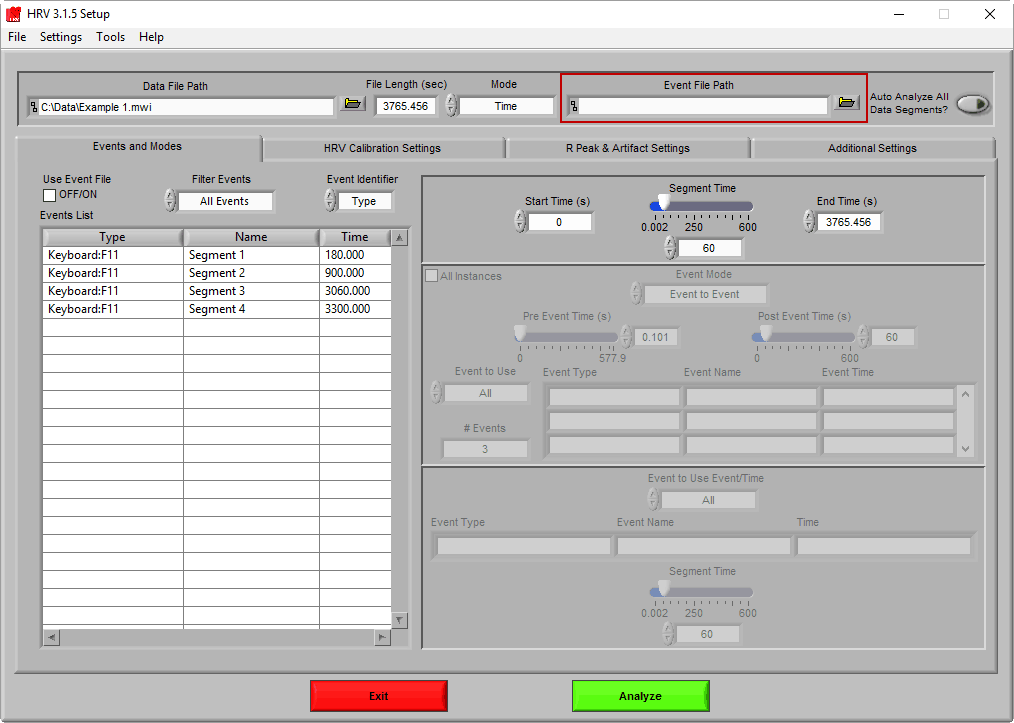 This will prompt you to select an event file. Navigate to the exported observational data and press OK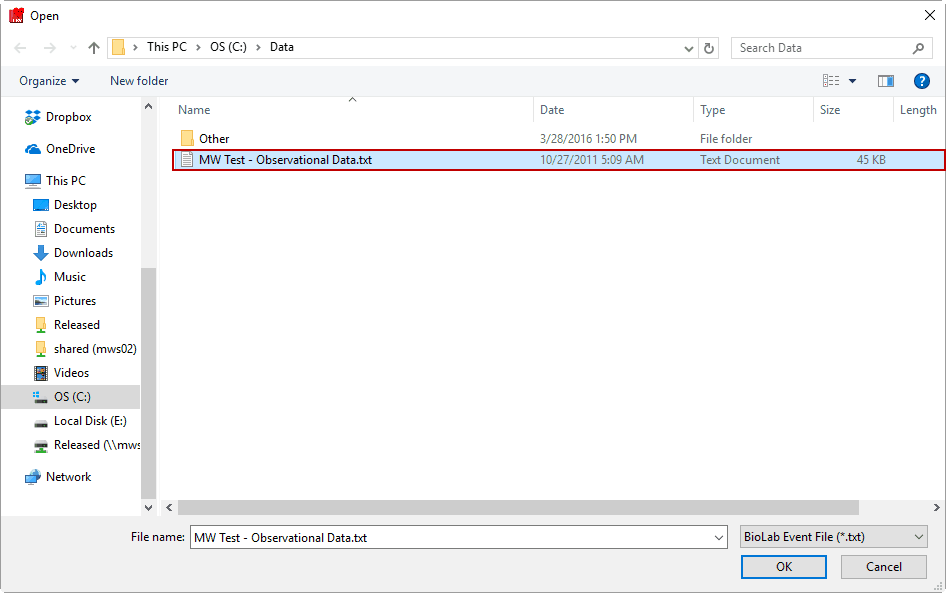 Back on the Setup screen, ensure that you have checked the Use Event File checkbox above the Events List to populate the list with the observations from the file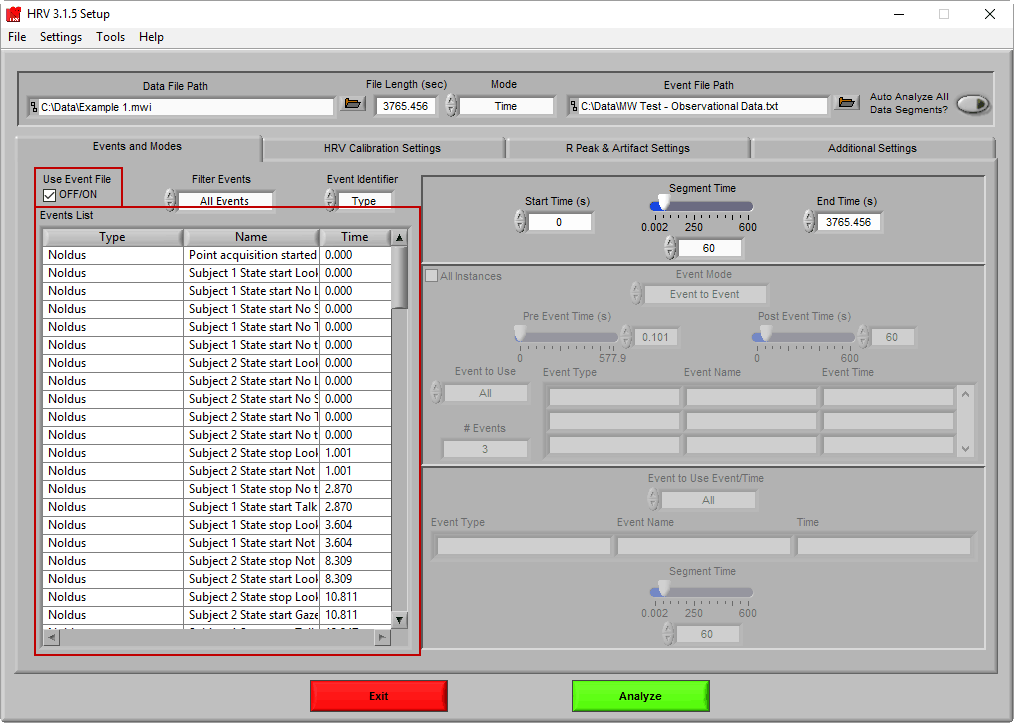 Now you can use the various event modes in the application to analyze your physiology data based on observations from Noldus Observer XT.