(This article applies to software versions 3.0 and above.)
If you need to identify the version of software you are running, you should go to the About screen for the application in question.
From the Help menu, select the About MindWare (or About BioLab) option to display the About screen.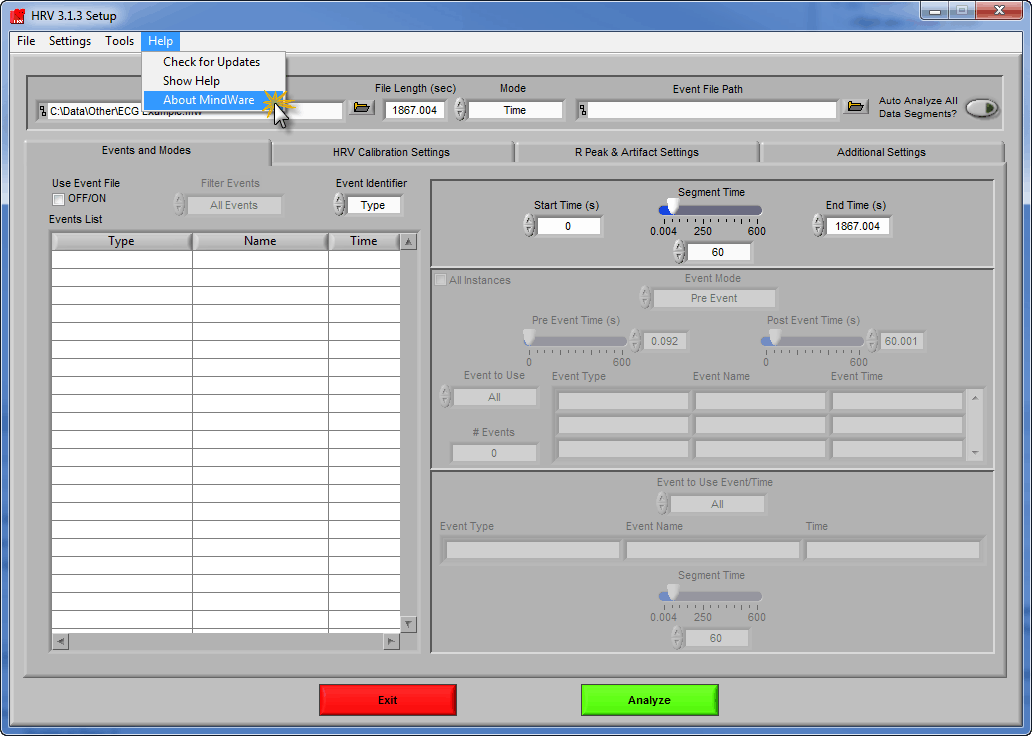 The About screen contains information about MindWare and the application currently in use.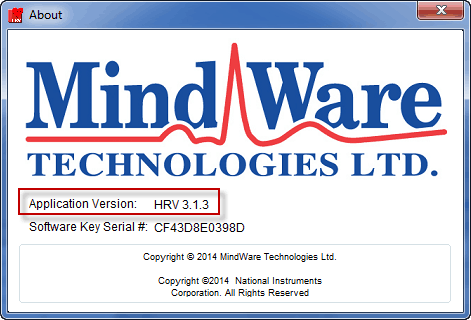 Note that the this screen will appear slightly different depending on the application you are using, but it will always contain the software version.