This article will address causes to software key error messages found while using BioLab or analysis applications, and common solutions to address them.
---
1:  "Error: No software key present!" or "Error: No dongle present!"


Cause: The software application is not recognizing the presence of a software key in the PC.

Solution: Insert a MindWare software key into the PC being used.
Solution: Ensure the software key is not plugged into a USB 3.0 Port.
Solution: Plug the software key into a different USB 2.0 port or try using a different USB hub if one is being used, wait 20 seconds to allow key drivers to initialize, and push "Retry".
---
2:  "Error: Software license not found!" or "Error: App not present on dongle"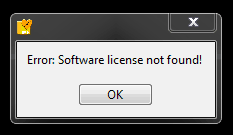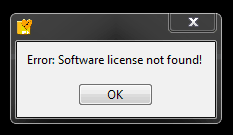 Cause: The software key does not have a license for the analysis application trying to be opened, or the version of the app installed on the PC does not match the version on the software key.

Solution: Use the MindWare License Manager to confirm which version of software the software key is programmed for and download/install the proper analysis application version on the PC.  Current versions of MindWare's analysis applications, and the MindWare License Manager are available for download on our website under Software Downloads.
Solution: To purchase an analysis application version, please contact sales@mindwaretech.com
Solution: If the analysis application version was purchased, but the software key does not give access, open a support case.