Impedance Cardiography Seminar and Workshop
September 8th – 9th, 2018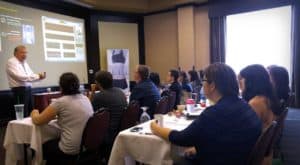 The 2018 Impedance Cardiography Seminar and Workshop is taking place September 8th and 9th at the Embassy Suites in Columbus, Ohio. The presenters this year are Dr. Greg Norman and Dr. Gary Berntson, both notable researchers in the field. The seminar starts off with a rigorous curriculum based on the science surrounding impedance cardiography, including its origin, quantification, and interpretation. The next day focuses on hands-on procedures and analysis training.
Attendees are encouraged to bring examples of their own physiology data to be used for discussion and demonstration. Questions and analysis issues will be discussed as well as strategies for dealing with problematic data.
This seminar will be valuable for entry-level through well-seasoned researchers and provides a great opportunity to meet and discuss research with fellow attendees. In past seminars, this has developed new friendships and collaborations.
Dr. Greg Norman
G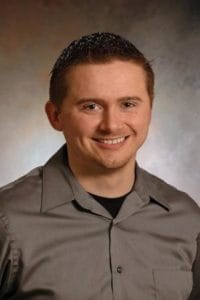 reg Norman's graduate research primarily focused on understanding the physiological processes underlying the relationship between social interaction and health outcomes using both animal models and human participants. Following graduate school he worked as a postdoctoral research scholar in the laboratory of John T. Cacioppo at the University of Chicago, where he continued his research in the field of social neuroscience.
Norman was the lead author on several publications in his research areas, which include "Variation in the Oxytocin Receptor Gene Influences Neurocardiac Stress Reactivity to Social Stress and HPA Function: A Population Based Study," published in Hormones and Behavior, and "Social Neuroscience: The Social Brain, Oxytocin, and Health," published in Social Neuroscience. He also was lead author for "Selective Influences of Oxytocin on the Evaluative Processing of Social Stimuli," which was published in Psychopharmacology.
Norman received his PhD in psychology from the Ohio State University in 2010 and BA degrees in psychology and philosophy from the Ohio State University in 2006.
Norman joined the University of Chicago faculty in 2012.
Dr. Gary Berntson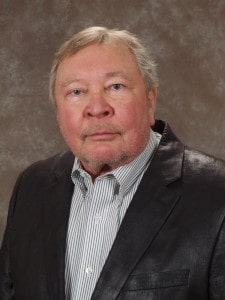 Gary Berntson is an Emeritus Academy Professor of Psychology at The Ohio State University. He has published over 200 peer-reviewed articles and has edited numerous books, including the Handbook of Psychophysiology and the Handbook of Neuroscience for the Behavioral Sciences. He held several offices in the Society for Psychophysiological Research, including a member of the board of directors (2006-2012), secretary (2006-2009) and President (2011-2012). He has served on numerous federal advisory committees (NIH and NSF, as well as the Department of Homeland Security and the Department of Defense). Berntson is a Fellow in several professional associations and has served on the editorial boards of numerous journals, including Psychophysiology and the International Journal of Psychophysiology. He has been the recipient of Distinguished Teaching and Distinguished Scholar awards from the Ohio State University, and received the Paul D MacLean Award for Outstanding Neuroscience Research from American Psychosomatic Society (2013).
Lodging
A block of rooms has been reserved at the seminar location, Embassy Suites, Columbus Airport. We have negotiated a reduced rate of $163.33/night for rooms booked during registration. This price includes free breakfast and free transportation from and back to the airport.
Embassy Suites Columbus Airport
2886 Airport Drive, Columbus, Ohio, 43219
Deadlines
Early bird registration – July 1st, 2018
Hotel room reservation at seminar rate – September 1st, 2018
Standard seminar registration – September 3rd, 2018
Registration
Standard Pricing:
Registration: $360.00
Student Registration: $330.00
Early Bird Pricing until July 1st:
Early Bird Registration: $330.00
Early Bird Student Registration: $300.00
Looking to connect with fellow attendees? Join our Facebook event.
Resources
Need help getting funding and approval to attend? Use the letter below to demonstrate the value of your attendance to your supervisor.
For general information, please send us an email at [email protected] or call us at 614-626-4888.