Heart Rate Variability Seminar and Workshop
June 9th – 10th, 2018
The 2018 Heart Rate Variability Seminar and Workshop is taking place June 9th and 10th at the Embassy Suites in Columbus, Ohio. The host this year is Gary Berntson, a notable researcher in the field. The seminar starts off with a rigorous curriculum based on the science surrounding heart rate variability, with the next day being a hands-on procedures and analysis training.
Attendees are encouraged to bring examples of their own physiology data to be used for discussion and demonstration. Questions and analysis issues will be discussed as well as strategies in dealing with problematic data.
This seminar will be valuable for entry-level through well-seasoned researchers and provides a great opportunity to meet and discuss research with fellow attendees. In past seminars, this has developed new friendships and collaborations.
Dr. Gary Berntson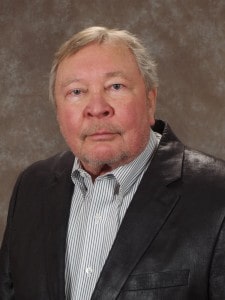 Gary Berntson is an Emeritus Academy Professor of Psychology at The Ohio State University. He has published over 200 peer-reviewed articles and has edited numerous books, including the Handbook of Psychophysiology and the Handbook of Neuroscience for the Behavioral Sciences. He held several offices in the Society for Psychophysiological Research, including a member of the board of directors (2006-2012), secretary (2006-2009) and President (2011-2012). He has served on numerous federal advisory committees (NIH and NSF, as well as the Department of Homeland Security and the Department of Defense). Berntson is a Fellow in several professional associations and has served on the editorial boards of numerous journals, including Psychophysiology and the International Journal of Psychophysiology. He has been the recipient of Distinguished Teaching and Distinguished Scholar awards from the Ohio State University, and received the Paul D MacLean Award for Outstanding Neuroscience Research from American Psychosomatic Society (2013). 
Lodging
Hotel rooms are available at Embassy Suites at a special seminar rate through MindWare Technologies. More details coming soon.
Embassy Suites Columbus Airport
2886 Airport Drive, Columbus, Ohio, 43219
Registration
Registration coming soon!
For general information, please send us an email at info@mindwaretech.com or call us at 614-626-4888 ext. 7995.