HRV Seminar and Workshop
June 11th – 12th, 2016
The MindWare Heart Rate Variability (HRV) seminar will provide attendees with a scientific understanding of the origins of the measurement, its quantification, and interpretation. It provides a unique blend of science and real-world scenarios with caveats of determining this important component of parasympathetic autonomic function. Attendees will learn how to acquire the required physiologic measures, use best techniques for placement of electrodes, and understand what constitutes usable versus unusable data.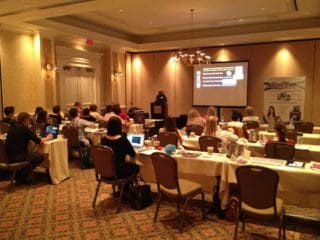 Day one will be presented by Dr. Gary Berntson with a focus on the science of HRV and enhanced by interleaved examples of actual data. It will conclude with analysis and interpretation of HRV using state-of-the art software tools available to all researchers.
The second day of the seminar will begin with general discussions addressing questions from the science presentation. This will be followed by a hands-on practicum and demonstration of collecting the underlying physiology, identifying usable physiology, how to deal with cardiovascular and motion artifact, and applying corrective strategies.
Attendees are encouraged to bring examples of their own physiology data to be used for discussion and demonstration. Questions and analysis issues will be discussed here as well as possible strategies in dealing with problematic data.
This seminar will be valuable for entry-level through well-seasoned researchers and provides a great opportunity to meet and discuss research with fellow attendees. In past seminars, this has developed new friendships and collaborations.
Embassy Suites Columbus Airport
Worthington Room
2886 Airport Drive, Columbus, Ohio, 43219
Dr. Gary Berntson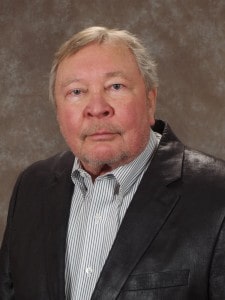 Gary Berntson is an Emeritus Academy Professor of Psychology at The Ohio State University. He has published over 200 peer-reviewed articles and has edited numerous books, including the Handbook of Psychophysiology and the Handbook of Neuroscience for the Behavioral Sciences. He chaired the Society for Psychophysiological Research (SPR) Committee on Heart Rate Variability (HRV), which prepared standards and guidelines for HRV studies. He held several offices in the Society for Psychophysiological Research, including a member of the board of directors (2006-2012), secretary (2006-2009) and President (2011-2012). He has served on numerous federal advisory committees (NIH and NSF, as well as the Department of Homeland Security and the Department of Defense). Berntson is a Fellow in several professional associations and has served on the editorial boards of numerous journals, including Psychophysiology and the International Journal of Psychophysiology. He has been the recipient of Distinguished Teaching and Distinguished Scholar awards from the Ohio State University, and received the Paul D MacLean Award for Outstanding Neuroscience Research from American Psychosomatic Society (2013).
Presentation Outline
Introduction

Historical perspectives on autonomic control
Heart-brain interactions and mind-body relations
Historical perspectives on heart rate variability

Origins and Mechanisms of HRV

Why should we care about HRV?
Measuring heart rate
Autonomic control of the sinoatrial node
Origins of HRV
Respiratory Sinus Arrhythmia (RSA) and vagal control of the heart

Quantification of HRV

ECG leads for HRV
Time domain metrics
Frequency domain approaches
Signal Processing considerations
Artifacts and artifact processing; cardiac arrhythmias
HRV frequency bands: High (HF/RSA); Low (LF); Very Low (VLF)
HRV: typical values

Significance and Interpretation of HRV

HF & LF HR variability
Respiratory confounds
RSA, vagal control & vagal tone
HF/LF ratio and autonomic balance
Cardiac Autonomic Balance (CAB) vs. Cardiac Autonomic Regulation (CAR)
Seminar Schedule
Saturday, June 11
8:30     Registration
9:00     Historical Perspectives on HRV and the Autonomic Nervous System
10:30   Break
10:45   Origins and mechanisms of HRV
12:00   Lunch (on your own)
1:00     Measurement and quantification of HRV
2:15     Break
2:30     Analysis and interpretation of HRV
5:30 – 6:30 Reception (cocktails and appetizers) Easton Sports Club, Hilton Hotel
Sunday, June 12
8:30     Registration
9:00     Applications and Caveats
10:30   Break
10:45   General Discussion, Individual Data (Text, MindWare, BIOPAC, or EDF/BDF file formats)
12:00   End of Seminar (MW personnel will stay to address individual questions)
Deadlines
Early-Bird Registration ($270) – April 1st
Hotel Room Reservation at Seminar Rate – May 1st
Seminar Registration ($295) – June 10th
Lodging
Hotel rooms are available at Embassy Suites at a special seminar rate through MindWare. Request rooms and identify travellers when you fill out the registration form. All rooms must be booked through MindWare to receive the special rate. A credit card will be required at check-in time and the special rate will be reflected in the room charges at check-out.
Registration
Download the registration form and mail or fax to:
MindWare Technologies HRV Seminar 2016
1020F Taylor Station Rd.
Gahanna, OH 43230
Fax: (614) 626-4915
Additional Information
Consider bringing a laptop to participate in data collection or analysis as well as data files (.MW or .MWX and .MWI) to share and discuss.
For questions or more information regarding the seminar, contact Dave Lozano at dlozano@mindwaretech.com or 614-626-4888 x7101